Logbook: My triathlon history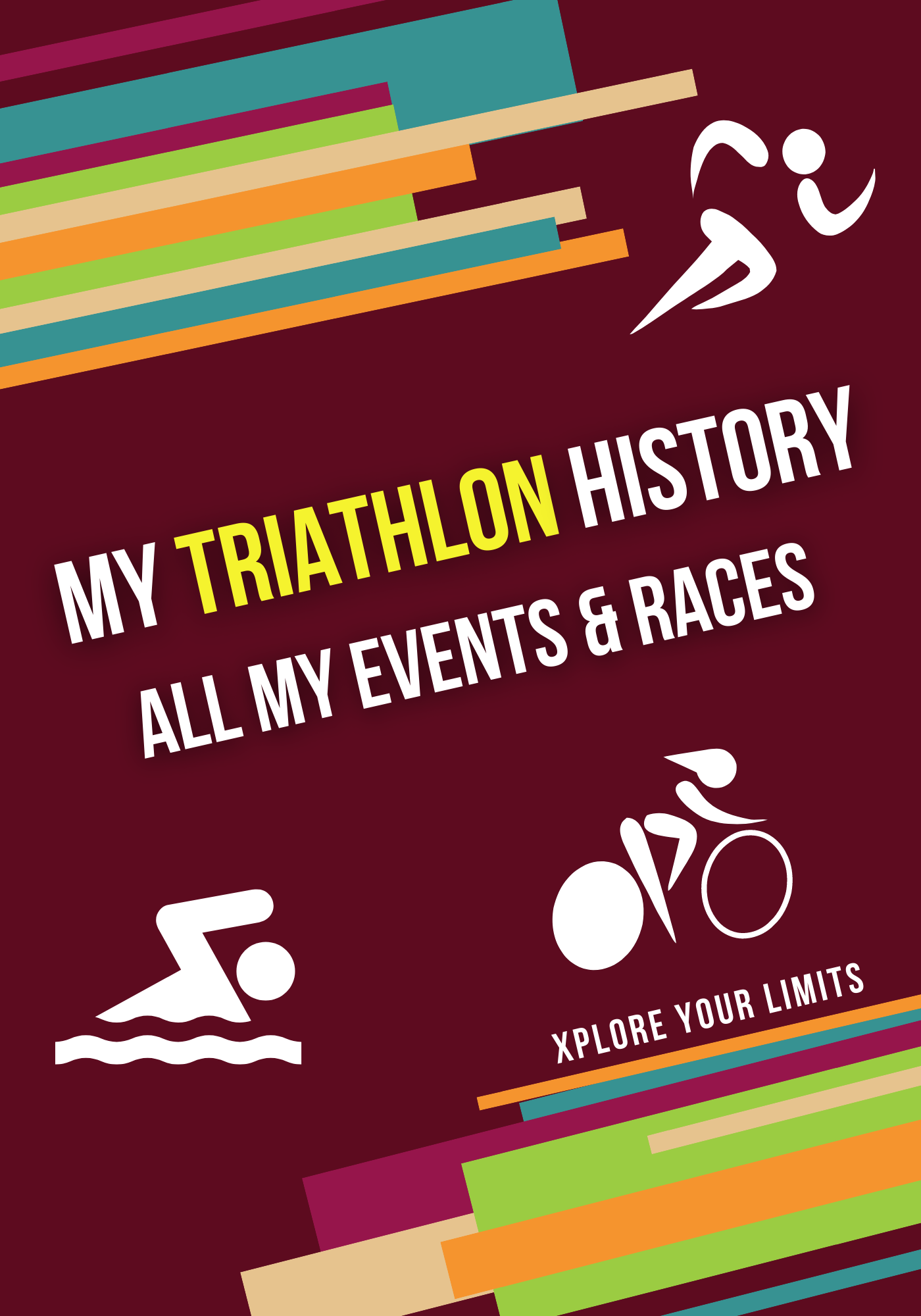 Logbook for amateur and professional triathletes. Track, record and save your events and races forever. All distances.
The logbook with your history as a triathlete to keep forever
This notebook, suitable for both amateur and professional triathletes, is designed so that you can record and save in one place all the information and results of your triathlon events, as well as the personal records you have managed to break.
It has a capacity for 40 triathlons and you can add any distance: Olympic, Sprint, Super sprint, Middle distance, Long distance-Ironman…
In it, you can record both the events you have already done in the past and add new ones as they take place. Thus, you can look back and enjoy the memories of those races, remember your times, your feelings, how you lived it.
Specifically, the notebook allows you to keep a record of all your events with information such as:
– Name and distance of the race
– Date and place of the race
– Your age at the time of participation
– Your time and average pace for each part of the race
– Your final time
– Your satisfaction with the result with a numerical score
– A section for comments and feelings so that you can add everything you want to remember about the race: How was your previous training? Was it a very hard race? Did you travel with your family to the place or did you go with friends? What were your final feelings? Write down everything worth remembering!
– A final section with your personal bests separated by each part of the race.
A logbook to keep like gold that is nothing more than a record of your effort, your overcoming and your tenacity. A memory of your achievements to show your family and friends with pride.
Whether you are a triathlete or you want to make a gift or detail to one of them, be sure to get My Triathlon History.