25 marketing keys to make your business stand out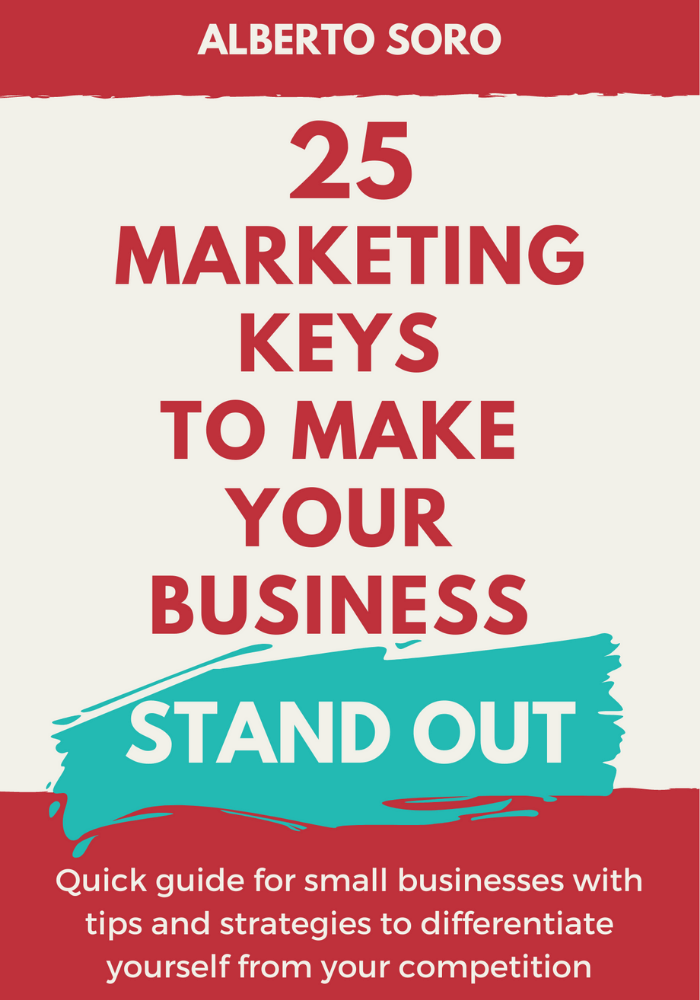 1 February, 2022
0 Comments
Why should a customer buy from you and not from your competitors?
The world goes very fast, and our day to day, even faster. And so, with the intention that through a book you learn things that are really useful for your business and you can apply them in it, without having to waste a lot of time between its pages, I have created a practical, concise and easy to understand guide, with 25 proven marketing keys to differentiate yourself and stand out from the competition.
This book is specially created for entrepreneurs, start-ups and small online and offline businesses.
Through examples, studies and social experiments we will be able to get a whole series of tricks, tips and strategies that you will be able to implement from now on.
Which marketing keys will be solved in the book?
We will answer questions such as:
Which of the five senses is the most powerful when it comes to activating our brain?
What are the four big risks of sales promotions?
Do you know why your customers are really your customers?
In a purchase decision, does the rational or emotional factor weigh more?
What are the dangers of using the word "free"?
What is an impulse purchase and how can you leverage it?
How can you play with prices to "trick" the mind of your potential customer?
What color is best for your business?
What tricks can you use to decrease the cart abandonment rate in online shopping?
How can you benefit from the fact that people would rather not lose than win?
What is the best way to indicate prices in a menu, panel, etc.?

These and many other questions will be answered as we travel through the 25 sections of this book.
The goal? That when you finish reading its pages, at least one idea, one concept, one trick, will have been useful to you and you will be able, even the next day, to put it into practice in your business.
The book is available in both physical and ebook format, and i really hope that after reading it, you can make the most of some of the ideas in the form of marketing keys inside its pages. ENJOY IT HERE.