Logbook: My running history. All about my races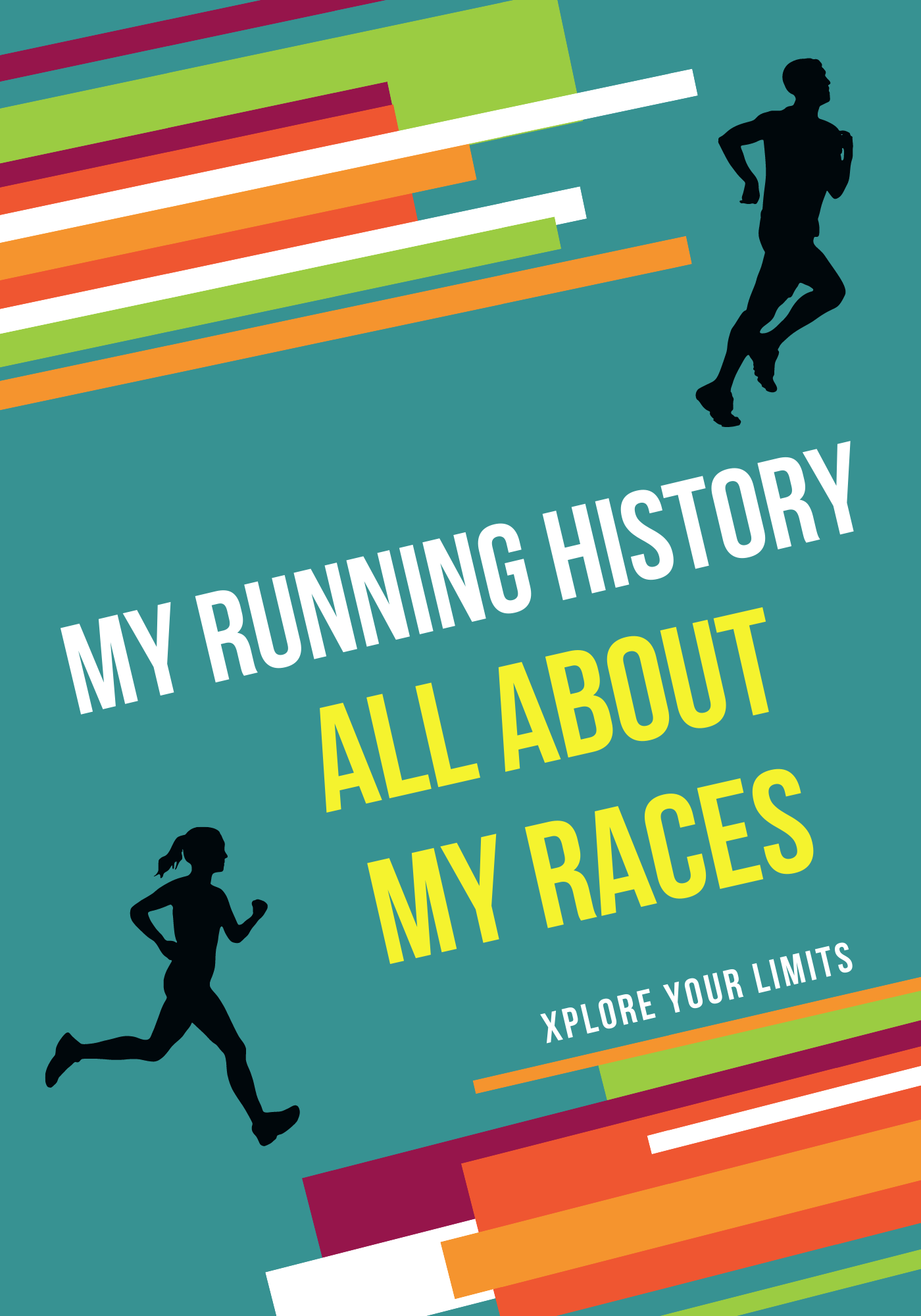 27 February, 2022
0 Comments
Logbook for runners of 5-10K, Half Marathon, Marathon, Trail, Cross. Track, record and save your runs and races forever. The notebook with your history as a runner to keep forever
Running is living and represents a fundamental pillar for our physical and mental health, as well as to grow as a person to overcome challenges and create in us a dynamic of effort and overcoming.
This notebook for a total of 50 races, suitable for both amateur and professional runners, is designed so that you can record and save in one place all the results of your races, as well as the personal bests you have managed to break.
It is valid for any distance: 5K, 10K, Half Marathon, Marathon, etc., as well as for any type of route, whether urban, trail, mountain, cross…
In it, you can write down both the races you have already done in the past and add new ones as they take place. Thus, you can look back and enjoy the memories of those races, remember your times, your feelings, how you lived it.
Specifically, the logbook allows you to keep a record of all your races with information such as:
– Name and distance of the race
– Date and place of the race
– Your age at the time of the race
– Your final time and average pace per kilometer
– Your satisfaction with the result with a numerical score
– A section for comments and feelings so you can add everything you want to remember about the race: How was your previous training? Was it a very hard race? Did you travel with your family to the place or did you go with friends? What were your final feelings? Write down everything worth remembering!
– A final section with your personal bests separated by type of race.
Also includes motivational quotes from famous runners, such as:
"Sport does not build character, it reveals it" – Heywood Hale Broun
"It's not the will to win that matters, everyone has that. It's the will to prepare that really matters" – Paul "Bear" Bryant
"If you want to win, run 100 meters. If you want to experience life, run marathons" –Emil Zatopek
"It's all about the journey, not the outcome" – Carl Lewis
"Once you have a commitment, you need the discipline and hard work to get there"–Haile Gebrselassie
"Don't dream of winning, train for it" – Mo Farah
A notebook to keep like gold that is nothing more than a record of your effort, your overcoming and your tenacity. A memento of your achievements to show to family and friends with pride.
And remember, never stop moving or exploring your limits.